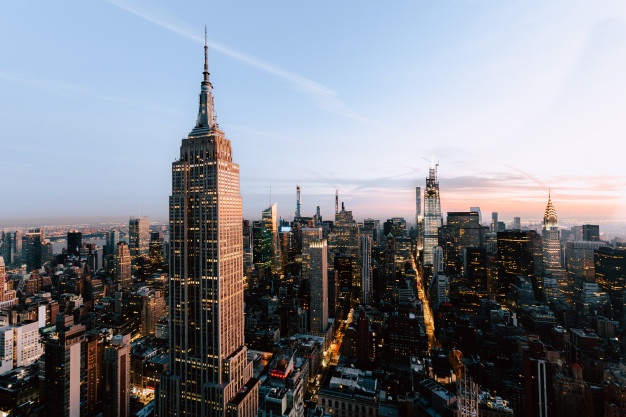 Ukraine is said to be the breadbasket of Europe, with its rich dark soil and great agricultural output, it has truly earned its nickname. Situated in the heart of Europe, it is on the crossroads between Central and Eastern Europe, between the North and the South. Being the largest country in Europe, Ukraine is home to a host of beautiful sights- vibrant cities, ancient architecture and great diversity of landscapes, from the Carpathian Mountain ranges and the coastline on the Black Sea, which is a popular destination for tourists. Ukraine has always been a popular education hub for students across the world, with over 80,000 international students from 156 countries, 23% of those being from India.
WHY STUDY IN UKRAINE?
Ukraine offers globally recognized courses at quality higher education institutions and internationally acknowledged scientific achievements, especially across the biomedical and physical science industries. Many Ukrainian universities have partnerships with universities across Europe, USA and Canada, therefore students have ample opportunity to enrich their education from world renowned professors and departments.
Registration to Ukrainian Institutions is easier and more accessible to international students than other European countries. The IELTS/ TOEFL English language examinations are not essential for admission. In addition, entrance examinations or specific A-level/Cambridge assessments are not required. Applicants are only required to provide exam results from the 10th and 12th Grade. With an exception for MBBS courses where the applicant is required to be NEET qualified.
Courses in Ukraine are taught in the English language and offer many short-term preparatory courses, alongside the student's major, to learn the local language Ukrainian and Russian. Students thrive in Ukraine, as they can immerse themselves in the local culture while studying in a dynamic environment with peers from a wide range of cultures, religions and countries. Ukraine truly offers all students the key to becoming a global professional.
Tuition fees in Ukrainian institutions is lower in comparison to other European and American (USA) universities. In addition, Ukraine offers the possibility of paying tuition fees upon arrival to the university. Therefore, students are able to receive a world class education for the fraction of the price in other countries.
All students who succeed and show high academic achievements at Ukrainian universities have possibilities to obtain permanent residence. Therefore, an education in Ukraine can lay the foundation for a student's truly global career and open up countless opportunities across Europe and the world.
Course styles available in Ukraine?
There are over 800 institutions across Ukraine, offering some of the finest higher education courses, in major cities or more rural areas, students are sure to find the perfect course and university for their needs and aspirations. In Ukraine, the higher education system offers 4 levels of achievement.
Junior Specialist – after completing secondary school level education, students can enroll onto courses at first accreditation level institutions to attain proficiency level. They offer mid-level professional qualifications for a range of fields, such as paramedic professions, administration and technology.
Bachelor – these degrees are equivalent to undergraduate bachelor's degrees (BSc/ BA) across the world, where a student's training, knowledge and proficiency are assessed in a range of subjects, from economics, engineering and arts. A bachelor level degree takes approximately 4 years to achieve. These degrees are offered by second accreditation level Universities.
Bachelor Specialist – This qualification is a level above a bachelor's degree and requires an extra year to complete. During the extra year, a student is able to build upon their Bachelor level education with additional credits in a certain specialty area of their choice. These degrees are offered by third accreditation level institutions.
Masters – A master's degree demonstrates extensive knowledge and extra thinking in a specific subject area. They build upon all previous qualifications a student has achieved. Students are required to formulate and present a written paper to exhibit their research and knowledge in a certain field. Post graduate Master's and Doctoral degrees are only offered by the fourth accreditation level institutions, as they present high levels of research and publication activities.
PhDs- These high-level qualifications are offered at all national fourth accreditation universities and consist of 4 years education. Where two years are spent learning specialist knowledge in a specific field and the rest are spent conducting research work.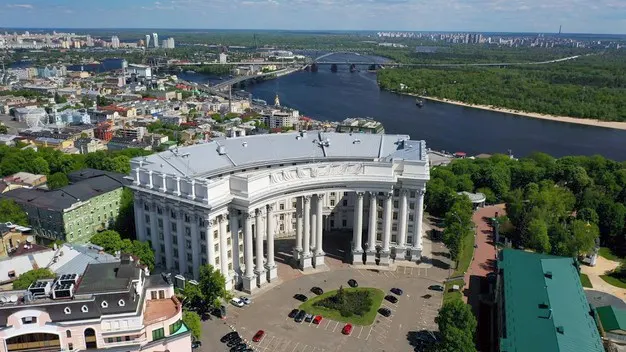 Cost of Studying in Ukraine?
According to Expat Insider, Ukraine has been named the most affordable country in terms of living expenses and second most in terms of personal financial satisfaction. Students across the world choose Ukraine for their higher education for a wide range of courses. The most popular courses are MBBS Medicine, other healthcare degrees (such as Pharmacology and Dentistry) and Engineering.
Tuition fees for Ukrainian Universities is generally lower than other European countries, fees ranging from $2500 USD per year for most degrees (including Engineering) to $4900 USD for Medical education. Accommodation and medical insurance are also very affordable for students. One-time expenses such as visa documentation and charges can cost up to $500 USD. In addition, foreign citizens such as international students are given the same rights, freedom and obligations as citizens of Ukraine, therefore students are able to work part-time to support their extra expenses.
Most popular universities among international students in Ukraine: